It's Simple, We Can Win This Battle!
Why would fighting hunger matter to those who have enough or more than enough food each day?
It's simple; hungry people cannot work and learn as well as people who have food in their systems and that is exactly why people who have enough food should help fight this hunger battle.
Since I was born my parents have always had enough food on the table to make sure I am fully energized and able to function each day. I am truly blessed to be able to get food without a trouble. I cannot imagine life without my easy access to food. This is when I begin to think about all those people in the world who do not have food, who are trying to fight their hunger each and every day.
I was recently speaking with my friend about how her experience to Asia this summer really changed the way she viewed food and the problem of hunger. She told me that as she visited various countries she noticed how they all had something in common, and that was how respectful they were of their food. Also noticing that in most villages there was no such thing as wasting food because they would make sure to finish each bit or save it for the next day.
It made her realize how much food is actually worth, not in the money sense, but the living sense. She said seeing so many skinny children in one place (due to their hunger) made her want to do something. She wanted to come back to see the children grow. Since she was working back in the States she decided that she would send a portion of her earning to the various countries she went to that were fighting hunger and also other places in the same situation.
My friend believes that if more people learn about the hunger fight, they might also try to do something about it. I strongly agree and that is why more people need to know more about this battle. 
No one can fight hunger all alone, which is why we need your help! We can win this battle!
Scenery People
As I drive down Route 30 here in Chambersburg, Pennsvlvania I pass a Starbucks where business people discuss their next investment.  A construction crew has stopped to eat lunch at the KFC.  Then I pass Lowes where a couple plans out the backyard patio they want to put in.  Just past the Wendy's is Walmart where there is a homeless man holding his sign for the day.  Finally I turn in to my neighborhood and arrive at home…All of these images I have described are all part of the everyday scenery. 
Someone described to me the other day that there are three kinds of people we interact with:  People people, Machine people, and Scenery people.  "People people" are considered to be individuals that we like or aspire to be.  "Machine people" are individuals that we interact with everyday but are simply their to perform a service.  For example a cashier at Burger King would be a machine person.  Beyond that are "scenery people" who are individuals who we completely ignore that we see on the sidewalk, shopping in a store, or just driving down the road.  We pass all these places and we see all of these people, but how many of those people do we take the time to get to know.  More importantly, how many of those people do we help.
Every single day there is a homeless person there in front of the Walmart.  I am willing to bet that not even twenty or even fifteen people stop to help him out.  Not only is this sad; it is disgusting.  Disgusting that most of those people are more than likely taking home at least $80 worth of groceries if not more.  Yet the homeless person at the entrance has nothing.  Does compassion and community mean anything to our society?
So my question for you is will you only help the "people people", or are you willing to show your compassion and good will to everyone you see and meet?  Maybe they are hungry for food…maybe they are hungry for friendship…but no matter what the hunger is, I encourage you to reach out to those people instead of just taking the "scenic" route…Fulfill that hunger!
Working Families Still Struggle to Make Ends Meet
Time to Act
by Jenna Moser
Perhaps you were involved in a discussion similar to this: "Dude, there is absolutely nothing made in the U.S. – Everything comes from China, Japan, India, and so many other places." 
Now maybe you didn't know how to reply because you looked at the tag on your shirt and realized that the cotton material you are wearing is from Haiti.  You too discovered that a vast majority of material items in the United States is in fact, not from the United States.
A few weeks ago I was engaged in a conversation very similar to the one previously stated.  After listening to the complaints, I had to respond in a positive manner.  I noted that, despite the fact that our material items are not predominantly from our home country, we do have something that is far greater.  According to the American Farm Bureau, we are a food secure nation.  We produce up to 84% of the food we eat and the remaining 16% is largely to provide options and variety to our high demand.  The fact that we produce over 80% of everything we as Americans consume is OUTSTANDING for us, but tragic when compared to other countries and their need to be self-sustainable. 
Norman Borlaug once said: "Food is a Moral Right."  What a powerful statement, and yet this right is denied to too many people.  In fact, according to the World Food Programme website, "There are 925 million undernourished people in the world today.  That means that one in seven people do not get enough food to be healthy and lead and active life."  This is not acceptable.
Thankfully there are many organizations that do research and help to teach farming and agricultural practices in developing countries to direct them to become self-sustainable.  Some of these organizations include: The World Food Programme, The World Food Prize, Bread for the World, UNICEF, Missions groups, and so many more.  Thousands and thousands of people have joined the fight to end World Hunger.  What are you doing, to help grant people their moral right, and help our world to become food sustainable?
 Our time to act is…………… NOW!!!    
Hunger and Malnutrition in Southeast Asia
     With Southeast Asia's vast rice fields and bountiful fruit trees, one would never guess that it has the largest population of hungry people in the world. This summer I visited Thailand, Laos, Vietnam, and Cambodia. During my travels I saw masses of people begging on the streets in order to survive. On several occasions I participated in relief efforts that provided bread and porridge to orphanages in Cambodia. You can not imagine how quickly the children consumed their portions, as if they have not eaten in weeks. It immediately became evident to me that these children were experiencing daily physical and mental issues from malnutrition.
This lack of food has put the orphans in a vulnerable state by lowering their immune systems.  One in eight Cambodian children dies between birth and age five and the the early childhood death rate is even higher in Laos. Babies born to malnourished mothers are more likely to be underweight with compromised immune systems that put them at higher risk for infection and long-term disabilities, including visual and hearing impairments, learning disabilities, and mental retardation. 
     However, even with these bleak statistics, Southeast Asia is making progress. The number of malnourished children has decreased from 39% in 1990 to 28% in 2005. Although this news sounds promising, there are many problems that demand immediate attention if the rates are to continue to decrease. For example, the price of rice, which is the main staple, has increased by 70% during this same time period, making it increasingly difficult for parents to feed their starving children and pregnant women to receive adequate nutrition. The cost of meat and dairy items is also escalating.
     Traveling around Southeast Asia I saw the devastating effects of hunger everywhere I turned. Unfortunately, the issue of hunger is not isolated to Southeast Asia but is prevalent in every part of the world.
Food Scraps: Waste or Reuse?
by Andrea Zaldumbide
 "You are lucky to have food on the table.
There are kids in (insert third world country) who are starving"
Sound familiar? Think back to your younger self. That self, that for some reason could never successfully finish a meal without the episodic tears and hair pulling incurred by your seemingly EVIL mother or father FORCING you to eat your food.
Who of you quickly shut up and ate begrudgingly after hearing that guilt-inflicting phrase, "There are kids in (insert third world country) who are starving." While I am sure many of your well behaved past selves probably did, I must admit that I did not. No, my smart alec self would respond, "Well how about you just send it to them." Oh snap, I told her, were my immediate thoughts. While my sass was immediately punished, I ask myself, was I really so wrong? Clearly my comment was backed by annoyance and momentary disrespect to my mother, but in retrospect, it really makes sense. I am not implying that every child pack up his or her left over food in a plastic receptacle and then fed ex it to the nearest third world country. I am however saying that leftover food has a place other than ending up in a trash can, a landfill, or an incinerator.  I am happy to say that I am not the only one with such ideas.
Food recovery programs: A new wave of
initiatives aimed at helping underprivileged communities and the environment by reducing food waste. Pomona College, one of the five undergraduate Claremont colleges, started a food-rescuing program during the spring of 2009 through the collective effort of it students. Student volunteers from all five of the colleges Pomona deliver any leftover food from any of the six Claremont dining halls to the Pomona Valley Christian Feeding Ministry (PVCFM) in Pomona. According to The Scripps Voice, Scripps' College online news source, the food rescue program helps feed 60-100 people daily in the inland empire. The program has reduced financial expenses at the shelter "as well as minimizing the prep time that fell on church volunteers to prepare a meal for so many mouths." The Claremont Colleges are one in many success stories involving a food recovery program.
College students aren't the only ones involved. We must not leave out those innovative high school students and middle school students that contribute often with little recognition. A group of environmentally conscious students have emerged at Woodcreek High School in an effort to make use of organic wastes left by the cafeteria. These students are leading an initiative that collects all leftover organic food scraps to be composted and turned into soil. Through the use of vermicomposting, the students have accelerated the rate at which the wastes decompose turning into fertilizer. This eco-friendly initiative can have a positive ripple effect that can confront hunger. The nutrient filled soil can help produce better and more fruits and vegetables in their local gardens. The findings in their initiative can be taught locally, nationally, or even globally leading to a sustainable wave of food production. Environmental initiatives, such as the one being carried at Woodcreek High School, are paramount to the plight of hunger.
Last but not least we must acknowledge those organizations that are not school affiliated that play their part in food recovery. Rock and Wrap It Up (RWU) is a "national anti-poverty think tank that arranges the collection and local donation of leftover food and other basic necessities, such as toiletries, from rock concerts, sporting events, hotels, corporate meetings, political rallies, and school cafeterias."
Organizations such as RMU have helped take food to greater national level. RWU is one of the many participants in the 2012 Environmental Protection Agency (EPA) food recovery challenge.  Is yours on the list?  Click here to find out.
If your school or organization is not on this list, make an effort to get it on here! Wellesley College, my alma mater, may not be on there right now, but I can say without a doubt that my Wellesley sisters and I will soon change that.
Go to http://www.epa.gov/epawaste/conserve/smm/foodrecovery/index.htm for more information.
A Stop is Needed
by Mehreen Khan
that EMPTY plate…
those HUNGRY nations…
 "25,000 people die each day from hunger related causes."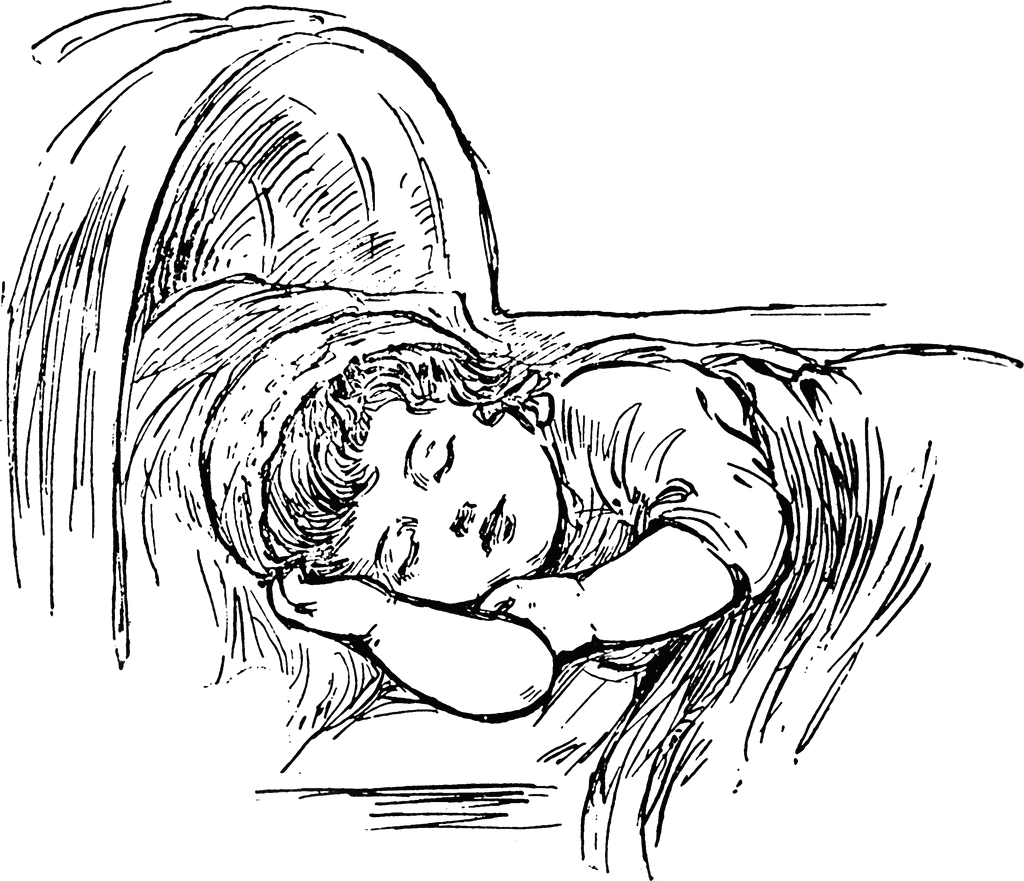 those sleepless nights…
those never ending nightmares…
"1 in 7 people around the world go to bed hungry each night."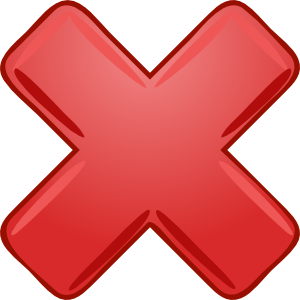 A STOP IS NEEDED
IT'S OUR JOB TO HELP PUT THIS TO A STOP.
the power we have…
that courage we need…
"Hunger is a global problem, and it's everyone's responsibility to fight."
What will you do?
"Join the fight against hunger and make a difference today."
EMPOWER CHANGE
1.4 billion people live on $1.25 a day…this is poverty.  What does poverty have to do with hunger you might ask?  Imagine trying to feed a family, pay for a roof over your head, and find a way to get to your job every single day…all on the income of $1.25 a day!  As you can imagine, this can be extremely challenging and close to impossible.  So how do we change this??  It can't be done by just throwing money at the problem.  It has to be done by creating a network of people who are willing to give up time in their day to share their knowledge and skills.
 Every Thursday night, I volunteer at a church in my community where
I watch and entertain a bunch of kids.  While I am watching these kids a group of adults is meeting to figure out how they can get out of the trap called poverty.  This group is known as Circles.  Circles is a community program that supports families trying to get out of poverty by building relationships across class lines.  What an awesome way for those less fortunate to get out of a bad situation!  They are learning different skills and ideas from willing adults that live in the same community.  Through this program these adults are EMPOWERING CHANGE!  
So what can you do to empower change??  Well first off research some information about hunger and poverty by checking out this website, www.revolutionhunger.org 

Then find out if there is a program in your community similar to Circles where you can volunteer your time and skills.  Too often we limit ourselves to believe that giving $50 is going to change the world.  What if we changed the way we view things? What if instead of just knowing that hunger and poverty are an issue, we decided to take action?  In our world people have decided that all they need to do in life is make sure they are comfortable and living the dream.  We have lost compassion, motivation, and the desire to help out our fellow human being.  Imagine if we all started to show more compassion, have a motivation to take action, and actually take the time and energy to help out those in need.  It could spark a revolution of change!  By using your skills you can teach others to manage their money, better manage their time, or find innovative ways to escape poverty!  You too can…EMPOWER CHANGE!
Understanding Hunger through Smaller Eyes
By Rachel Sachdeva
            As an adult, I have obtained a substantial amount of education and information on the topic of hunger throughout the years. Well to be honest, I'm not by any means an expert, but I feel that I probably know more about hunger than an average elementary school student. Because I don't remember what knowledge I had about hunger when I was in elementary school; I thought it would be fitting to ask a couple young children some simple questions about hunger.  I only asked five simple questions, but I think that their answers are quite valuable.
1.      What do you think hunger is?
-Age 4 said, "Being hungry and thirsty."
-Age 6 said, "Lost people without homes that are hungry."
2.      Why do you think people suffer from hunger?
-Age 4 said, "They don't have money."
-Age 6 said, "They don't have money or a job."
3.      How do you think you can help?
-Age 4 said, "You can give them food out of your purse, share and be loving and give them water."
-Age 6 said, "Give hungry people food and share your lunch with them. Or buy them McDonald's."
4.      How many people do you think suffer from hunger every day?
-Age 4 said, "1 million."
-Age 6 said, "100."
5.      Where are the people living who suffer from hunger?
-Age 4 said, "Mexico, California and Florida."
-Age 6 said, "Texas, California and Florida."
            Although these two girls are very young, I think that it is an ideal time in their lives for them to start learning more about hunger. Their answers are so innocent, but they seem to understand what being hungry means at the very least. Most importantly though, I think that children (and adults) should be educated about hunger not only while in school, but at home as well so that we understand it isn't just happening in the underdeveloped world, it's happening everywhere and in large quantities. Children need to be taught how to fuel their bodies with nutritious food and how they can lead a life that won't include being hungry. The link below is an article from the Los Angeles Times; in the article you will read about one elementary school that seems to be on the right track when it comes to educating kids on fueling their bodies. Every morning when the kids arrive they are served breakfast in an effort to keep kids more focused on school and less focused on being hungry. This notion is an advocate of the No Child Hungry campaign, which you may find more information about in the article.
Good Jobs and Good Food for All
By Megan Emme

The Applied Research Center published a study this month entitled: "Good Jobs and Good Food For All: Challenges and Opportunities to Advance Racial and Economic Equity in the Food System"

Essentially the report seeks to show how poor working conditions and poor food quality are connected by their disproportionate effect on people of color.

The table below illustrates the extent to which various inequalities affect a variety of ethnic groups. As you can see, people of color struggle more with each issue at a higher rate than white populations.



Through their research, the ARC found that there were a number of opportunities to increase access of both good food and good jobs amongst minorities.

The Applied Resource Center came up with a table of  actions that would have a positive effect on both of these issues.






They found that three main ideas make up most of these opportunities:

Food Safety linked to Worker Safety
Public Monies Subject to Transparency
Consumer Interest in Good Food Linked to Good Jobs

You can find both the full report and the executive summary here:

The day I hated myself.
Food.  A four letter word that is a human right denied to too many. 
Allow me to share a story with you describing the day I hated myself.
Two years ago, I was honored to participate in the World Food Prize international internship, in Chennai, India.  I worked in this developing country for two months.  One week during that time span I did field work in a village.  My field work required me to interview farmers.  One day after interviewing, I went to a woman's home, for dinner, which she was preparing especially for me.  As she was preparing the meal, a child in the neighborhood, found that I was American and he took me home to meet his family.  Upon my arrival the mom wanted to do something nice and she prepared a meal for me, I told her "illai" which is a translation for "no" but, saying no to a gift is extremely disrespectful.   She made me not one but two dosas.  I returned to the house where the woman was making me dinner, I did not tell her that I already ate a meal, because than she would feel unappreciated.  So I smiled and ate my second dinner that evening.  When I returned back to the room I was staying in, Maesh (a girl from the family living in the same building), brought me an omelet that she very happily made specifically for me.  I again tried telling her no thank you and she said she understood, but her body language read differently, she put a lot of time and thought into preparing me the perfect meal.  So I quickly told her that I would love to have the omelet and I said "Mikka Nandri" which is thank you a lot.  Just as I was getting ready for bed and stuffed beyond belief, Muki Anna (one of the people responsible for my well-being) brought me food his wife made.  He brought it to me and like all of the previous scenarios; I wasn't permitted to say no without being disrespectful.  In addition, Muki Anna spoke very very poor English, and I the same with Tamil, so communicating that my stomach was full, was a drastic challenge.  So once again I smiled and pretended to be really thankful for the meal I was just provided.
As I went to bed that evening, I cried myself to sleep, the silent cry so nobody knew I was upset.  My heart was torn into too many pieces, I was happy that people wanted to express their kindness to me and I was broken because in a few hours I consumed four meals.  One of any four meals would have been more than enough for my body, and yet I ate all four because there was no refrigeration to save the food, and it would have gone bad because it was already prepared.  I hated myself because I knew that while I kept eating, there were people in that very same village who were hungry.
Hunger is a huge problem world-wide.  We NEED to fight it and be on the prevailing side.  Nobody should have to be hungry.  What can you do to make a difference? 
                -Volunteer at a food bank
                -Teach sustainable agricultural practices
                -Raise awareness
                -……………………………………….
***OUR time is NOW!***